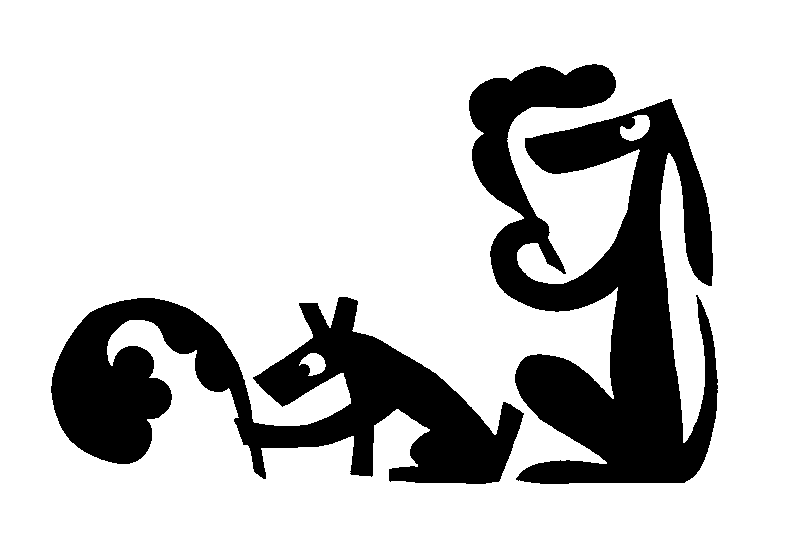 « Hey Cap, I am not sure I get this existentialist thing »
Caperino & Peperone, l'être et le nez en l'air
The one and only collaboration between the Kuntzel brothers. Thierry Kuntzel wrote theses texts for us, and Olivier Kuntzel + Florence Deygas putted them in motion. Thierry died just before the projection and never saw the final result.
Art Saint Germain
After artists Pierrick Sorin in 2005 and Ben in 2006, Kuntzel+Deygas were the artist guest of the 2007 edition of this Parisian art fair.
They created video and street intervention (adhesives on walls) with their signature characters Caperino & Peperone.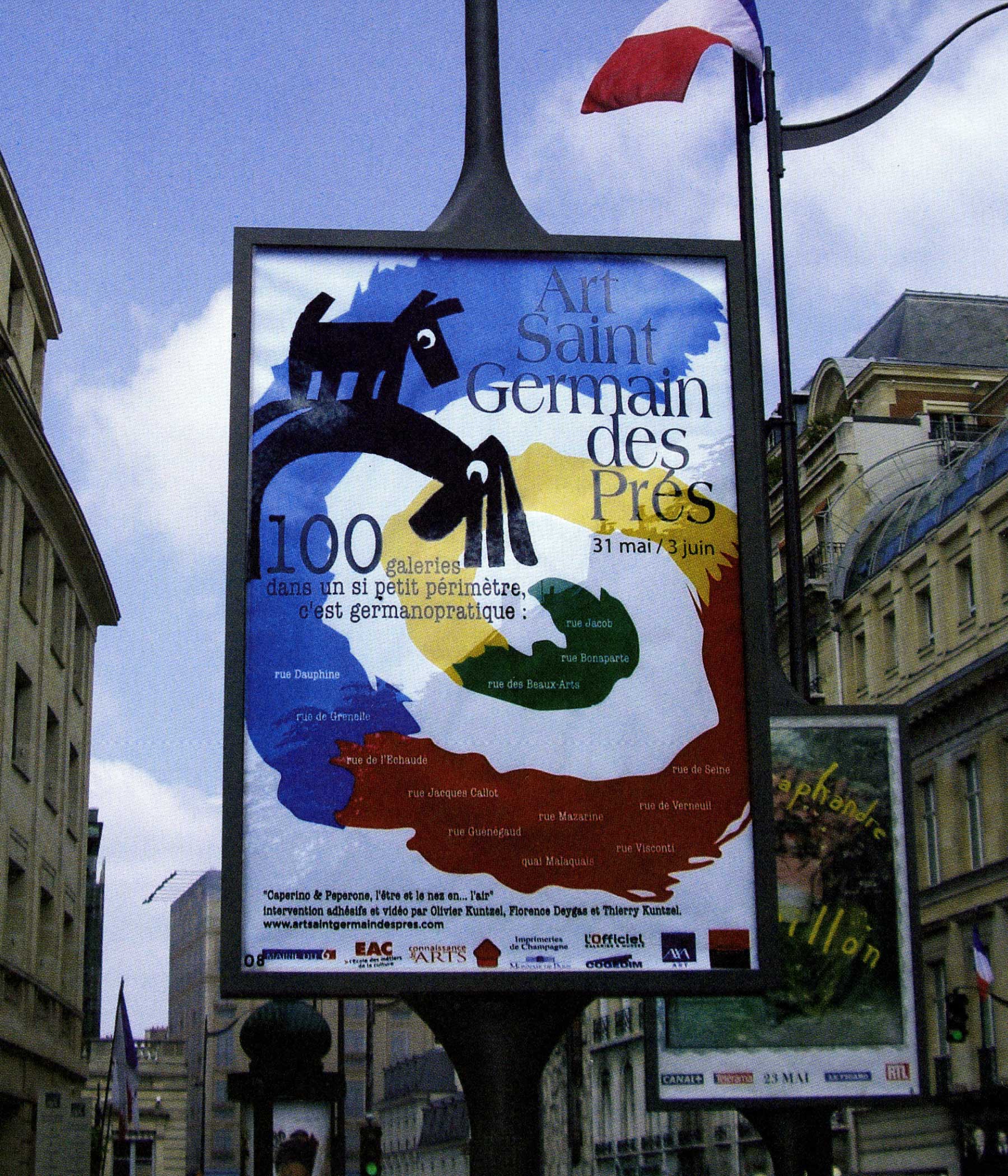 Something is wrong.

Instagram token error.